How Much Do Window Washers Make? (2022 Figures)
How much do window washers make? If you've ever wondered, "How much do window washers make?" you're not alone. There are many different aspects of this occupation, including the location of work, the training required, and the actual salary.
What is the role of a window cleaner?
Window cleaners make sure that the section of a glass window that is visible is constantly clean. They wipe the windows of companies and high-rise structures on the outside. It's worth noting that window cleaners aren't just needed in high-rise buildings. These cleaners are required for single-story buildings and glass structures.
In the United States, how much does a window cleaner earn?
Window cleaners often operate on a contract basis. Window washers in the United States may earn up to $62.84 for a four-hour shift. This works out to $15.71 per hour. Indeed based its estimations on data collected from over 2000 window washers over the course of 36 months.
What is the pay scale based on experience?
According to research, window cleaners are paid according to their degree of experience. An experienced washer is paid more than a newbie. Window cleaners with more than 20 years of experience may expect to earn $18 per hour on average.
Professional cleaners make an average of $17.30 per hour and have 10-19 years of experience. A window cleaner with 5 to 9 years of experience earns an average of $15.82 per hour.
The average compensation for a washer with one to four years of experience is $14.94 per hour. A rookie with less than a year of experience earns around $12.23 per hour. Tips, incentives, and overtime are all included in this remuneration.
How much do window washers make each year? (Median salary range per year)
A high rise window washer can expect to take home more than $34,000 a year after taxes. The average annual pay for a window washer in the US is $30,968 a year. This is the equivalent of $596/week or $2,581/month.
A window washer's salary is relatively high, especially in high-rise buildings, but it's important to remember that they face many challenges, including being exposed to harsh weather conditions and standing on a tiny platform suspended from a skyscraper.
However, there are several benefits to this occupation, including the ability to work in high-rise buildings and slightly higher wages than maintenance workers in other industries. There are two types of window washers: unionized and nonunion.
The first step in a window-washing career is to determine what your potential earnings are. Most window washers work for private companies, and some even start out by cleaning windows on their own. If you're considering starting a window-washing business of your own, research national averages to gauge your market potential and how much you'll need to invest in advertising. Some window-washing companies bill by the pane, while others charge by the hour.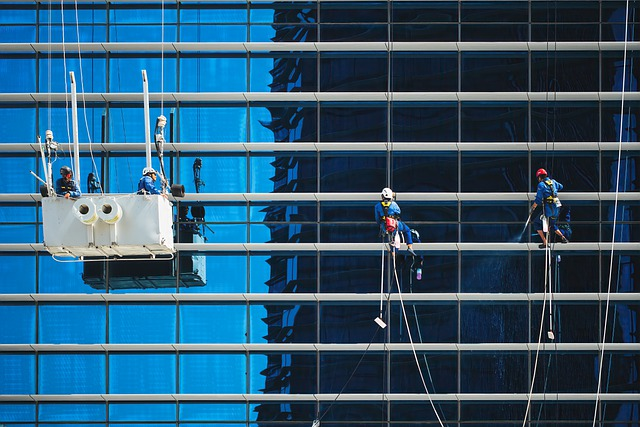 Where do window washers work?
Some window washers make a living washing windows, but others work as managers. Many window cleaners work at skyscrapers. In fact, New York City would be a dull place without the shiny windows. High-rise window cleaners keep the windows clean and clear for the city's skyline. There are real dangers for these workers, though: They must work at high-rise buildings and risk their lives.
What do window washers need to work?
A reputable window cleaning company should have all the tools necessary to do the job. They should also carry a few extras in case of tough jobs. A squeegee is crucial for streak-free windows. Glass scrapers remove caked-on dirt. Towels are also important for final polishing windows. Professional window washers use heavy-duty detergents and scrapers to remove paint. A safety harness prevents falls from the platform.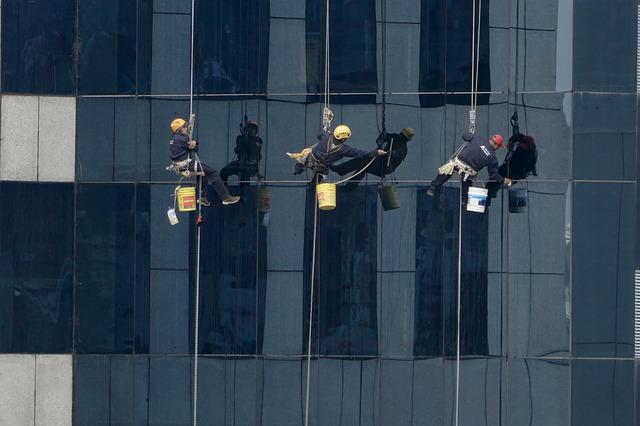 Training requirements for window washers
If you're planning to become a window washer, the first thing you'll need to do is to get the appropriate training. Some jobs require you to work on high-rise buildings, which can be dangerous. In order to prevent injuries and damage to the building, the Occupational Safety and Health Administration (OSHA) sets and enforces workplace safety standards. The requirements for window washers in high-rise buildings are laid out in 29 CFR 1910 subpart D.
A building envelope inspection is a visual check for wear and tear. As a window washer, you'll want to know whether you're cleaning the building's facade properly or if the casings are in good condition. While a routine cleaning is often sufficient, sometimes a building needs advanced cleaning or refinishing. During routine inspections, you can identify any areas that need repair. In fact, a window washer may be able to repair small cracks or chips by using high-rise window cleaning equipment.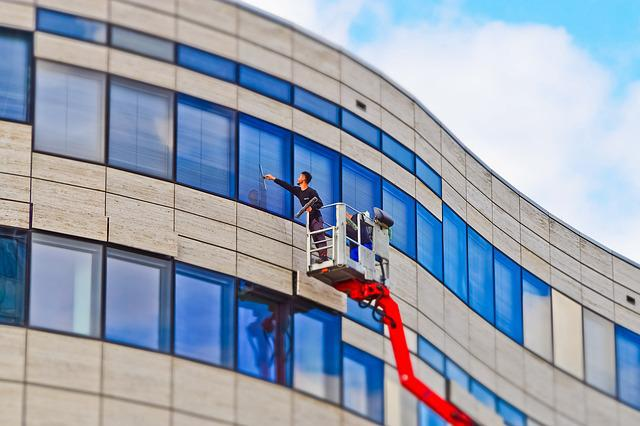 How much do high rise window washers make?
A high rise window washer can expect to take home more than $34,000 a year after taxes. High-rise window washers are specialized contractors who clean windows. They must use ladders and scaffolding to reach high windows and maintain a clear view of the glass. They clean the exterior glass windows of high-rise buildings, including skyscrapers, office buildings, and other large structures. This type of cleaning job is highly in demand in the city. However, it does require special equipment. There are certain minimum standards for this job.
A high-rise window washer earns a higher wage than someone who cleans windows at a lower-rise building. High-rise window cleaning crews typically work with two people for safety reasons. While fees vary from building to building, many companies increase their per-floor rates when cleaning skyscrapers. One way to work on high-rise windows is by using a bosun's chair, which allows a single washer to work in tight areas while remaining comfortable.
How much do window washers make each month?
How much do window washers make each month? The average salary for a window washer is somewhere in the mid-twenties, but this number can vary widely, depending on experience and location. A high rise window washer can expect to take home more than $34,000 a year after taxes.
This means that a high rise window washer could take home roughly $1,425 per pay period. Obviously, metro-specific taxes would have an impact on the final take-home amount, but the average is in the low-to-mid-twenties.
How do I start a window washing business?
The first step in starting a window-washing business is to research local and national averages for the profession. Once you know your production rate, you can decide how much to charge per job. Many window washing jobs are billed per pane of glass, while others may bill by the hour. You can also bill for extra cleaning, such as mineral deposits and paint. This will increase your profit margin.
Favorite Resources
Our favorite resources are included below.
Job interview resources
Resume and cover letter resources
Job search resources
Interview Question and Answer Guide (PDF)
Download our full interview preparation guide. Complete with common interview questions and example answers. Free download. No email required.
Download PDF
Popular Resources
Featured
Phone interviews have become a core part of the process when attempting to find a secured placement for an open position. Companies receive massive responses from potential candidates for any..
Featured
Concerning a job search, you might receive numerous offers from your recruiters. Before you choose one, you need to assess all the conditions, for which it is vital that you know everything associated with the offered position..
Featured
Answering this question during a job interview requires more than knowing why you are unique as an individual. Yes, the true scientific answer is made up of two main components: your..
Featured
An ice breaker question is a question that's asked from one person to another person in order to act as a conversation starter. It brings a connection...
Featured
Open-ended questions like "What motivates you?" can elicit a deer-in-the-headlights reaction from job candidates if they are unprepared. It's a broad question and can leave the interviewer..
Featured
A lot of interviewers ask this question - how did you hear about this position? This way they can judge you if you are a passive or an active job seeker..
Featured
Writing a thank you note after an interview says a lot about you as a potential employee. Most notably, it says that you care about the opportunities presented..
Featured
Writing the perfect letter of resignation is more of an art than it is a science. And we're going to cover how to master that art form in this full guide..
Featured
Knowing how to end a business note or email is an important skill to develop. It helps portray a sense of confidence, respect and tone to your message..