Costco Job Application (2022 Applicant Guide)
Where is the Costco job application? Costco Wholesale Corporation is a multinational company that was founded in 1976 by Sol Price and his son, Robert. Costco is the fifth-largest retailer in the United States and the largest membership warehouse club chain in the world.
The company's worldwide headquarters are in Issaquah, Washington. Costco plans to open warehouses in New Zealand and Sweden for the first time in 2022. The company's history began with the opening of the first Price Club warehouse on July 12, 1976, on Morena Boulevard in San Diego, California. Costco jobs are available for those who wish to join this organization.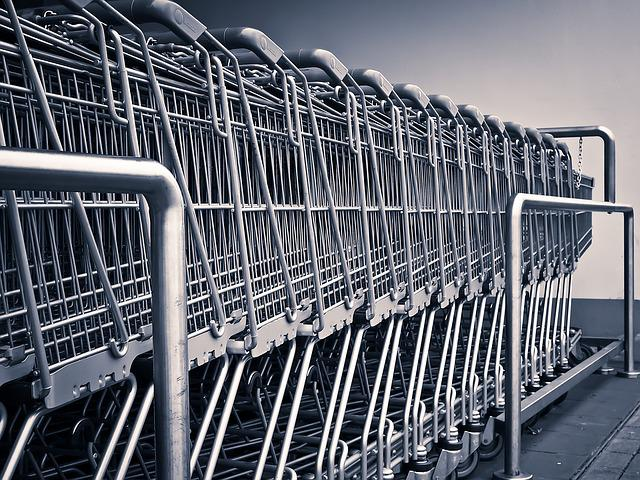 Where to apply for a job at Costco?
Costco is a large retailer with locations across the United States. The company hires workers for a variety of positions, including customer service, warehouse, and management roles.
Seekers may use the Costco website to look for open jobs by city, state, or zip code. Users may fill out an online application for roles they are interested in after creating a profile. Having employment history and contact information on hand will save time during the application process.
Costco provides several perks for employees, such as health insurance, retirement savings plans, and price cuts on goods. The first step for those interested in working for Costco is to go to the website and begin the employment application procedure.
Is Costco a good place to work?
Costco is a great place to work for a number of reasons. First of all, the company is always growing, so there are regularly new job openings. This makes it easy to get hired, and there are often good opportunities for advancement. Additionally, Costco prefers to promote from within, so if you work hard and do a good job, you can move up within the company.
Most positions at Costco involve customer service in some way, but there are also many other types of jobs available, such as stockers, cashiers, and managers. So regardless of your skills or interests, there's likely a position at Costco that's a good fit for you. Finally, Costco offers great benefits to its employees, including health insurance, 401(k) plans, and paid vacation. These perks make Costco an ideal place to work for many people.
Can you apply for a job at Costco in person?
Applying for a job at Costco can be done in person or online. The easiest way to apply is through the company website, where you can submit your resume and cover letter electronically. However, if you prefer, Costco also offers a paper application form. Candidates can pick up copies at local warehouse locations during the hours that they are open for business.
Dress professionally when visiting and avoid going when the store is especially busy, such as on weekends. Applying in person may give you a chance to speak with a manager on the spot, but ultimately it is up to the hiring team to decide whether or not to call you in for an interview. Either way, taking the time to fill out a quality application will help increase your chances of getting the job you want at Costco.
How to apply online for Costco job?
Individuals may fill out an online application for a job at Costco by going to the company website and submitting their information. The website provides a list of available positions and the option to apply online.
The process begins by creating a profile with employment history and contact info. After that, potential employees can browse through job openings and apply for the ones they are interested in.
How to check the status of my Costco application?
After you apply for a position at Costco, you will receive an email confirmation at the address you provided on the application. After that, a hiring manager will reach out to qualified applicants by phone to schedule an interview. You can check for updates to the status of your application online through the job portal, or by calling the store.
Either way, it is always a good idea to follow up after you have submitted an application to make sure that your application has been received and is being considered. Checking in shows that you are interested in the position and motivated to get the job.
How much does Costco pay per hour?
As any shopper knows, Costco is a warehouse store that sells everything from groceries to furniture. The company is known for its low prices and its commitment to providing quality products. But what many shoppers don't know is how much Costco pays its employees.
Entry-level occupations such as cashier and stock associate pay between $8 and $10 per hour. Pharmacy jobs need specialist training, thus employees make between $30K and $40K each year. Salaries for members of management begin at $35K, with store managers making an average of about $60K yearly.
Costco's wages are higher than some of its competitors, which helps to attract and retain quality employees. In turn, this commitment to its workers helps to ensure that shoppers always have a positive experience when they visit Costco.
What age does Costco hire?
All Costco employees must be at least 18 years old. That being said, the average age of a Costco employee is 35 years old. The median age is even older, at 40 years old. This is due to the fact that most managerial positions are filled by people who have been with the company for many years. In fact, half of all Costco employees have been with the company for more than 10 years.
This loyalty is likely due to the company's commitment to its employees. Costco offers generous benefits, including health insurance and retirement plans, as well as paid vacation and sick days. The company also provides employee discounts on merchandise and travel. In addition, Costco is known for promoting from within, giving loyal employees the chance to advance their careers. As a result, it's no wonder that so many people stay with the company for many years.
Is it hard to be hired by Costco?
The hiring process for Costco is more extensive than what most people are used to. There are multiple interviews that you have to go through before you are finally hired. The reason for this is because Costco wants to make sure that they are hiring the right person for the job.
They want to see if you are fully motivated and serious about work. If you show them that you are, then you will have no problem getting hired by Costco.
Final Thoughts:
Applying for a job at Costco is a bit different than applying for a job at other companies. The process is more extensive, but it is worth it because Costco is known for being a great place to work.
The company offers competitive wages and benefits, as well as the opportunity to advance your career. If you are interested in working for Costco, make sure to follow the information above to increase your chances of being hired.
Favorite Resources
Our favorite resources are included below.
Job interview resources
Resume and cover letter resources
Job search resources
Interview Question and Answer Guide (PDF)
Download our full interview preparation guide. Complete with common interview questions and example answers. Free download. No email required.
Download PDF
Popular Resources
Featured
Phone interviews have become a core part of the process when attempting to find a secured placement for an open position. Companies receive massive responses from potential candidates for any..
Featured
Concerning a job search, you might receive numerous offers from your recruiters. Before you choose one, you need to assess all the conditions, for which it is vital that you know everything associated with the offered position..
Featured
Answering this question during a job interview requires more than knowing why you are unique as an individual. Yes, the true scientific answer is made up of two main components: your..
Featured
An ice breaker question is a question that's asked from one person to another person in order to act as a conversation starter. It brings a connection...
Featured
Open-ended questions like "What motivates you?" can elicit a deer-in-the-headlights reaction from job candidates if they are unprepared. It's a broad question and can leave the interviewer..
Featured
A lot of interviewers ask this question - how did you hear about this position? This way they can judge you if you are a passive or an active job seeker..
Featured
Writing a thank you note after an interview says a lot about you as a potential employee. Most notably, it says that you care about the opportunities presented..
Featured
Writing the perfect letter of resignation is more of an art than it is a science. And we're going to cover how to master that art form in this full guide..
Featured
Knowing how to end a business note or email is an important skill to develop. It helps portray a sense of confidence, respect and tone to your message..